Research
Bharath Institute of Higher Education and Research (BIHER) was established during 2002-2003. This University with institutions over 3 decades of existence under its ambit has emerged as one of the largest privately funded Universities in the country, including the faculties of Science and Humanity, Engineering and Technology and Medical and Health Sciences. The Research activities of the University were accelerated from the year 2003 onwards. Extensive research facilities were created to promote innovative research. The students and faculty members are encouraged to innovate through quality research in emerging areas. Each department has its own laboratories and experimental facilities, equipped to handle high-end research. The Research activities in the University include Academic research and funded research projects in the Faculties of Engineering & Technology, Medical & Health Sciences and Science & Humanities
Academic Research
Scholars seeking to pursue a doctorate degree will find a variety of specializations To choose from and qualified researchers to guide them. Seven hundred and ninety four Research scholars are currently pursuing their Ph.D. programs at the University in the Faculties of Engineering & Technology, Science & Humanities and Medical & Health Sciences.
Infrastructure
The University has set up research facilities spread across the departments that provide a dedicated area with guides, infrastructure and well aligned processes to help the students conduct experiments and discover the right direction
This includes state of the art Centers of Excellence which are extremely high end research facilities that contain high cost equipment that provide the latest in technology to our budding researchers. Access to the Centers of Excellence is open to all the students who wish to make use of their facilities.
S.NO
Reg.No
NAME OF THE SUPERVISOR
DEPARTMENT
CONTACT NO
EMAIL ID
1
RS001
Dr . M. Ponnavaikko
CSE
8939816001
proc@bharathuniv.ac.in
2
RS002
Dr. V. Kanagasabai
Medical
9842748084
ksabai1956@gmail.com
3
RS003
Dr. K. P. Thooyamani
IT
9380857163
provc@bharathuniv.ac.in
4
RS004
Dr. Kathir.Viswalingam
Bio Technology
9840236939
drkathir2011@yahoo.com
5
RS005
Dr. J. Hameed Hussain
Mechanical
9444011127
deanengg@bharathuniv.ac.in
6
RS006
Dr. M. Prem Jayakumar
Automobile
9841036428
premjayakumar.coe@bharathuniv.ac.in
7
RS007
Dr. P. B. Ramesh Babu
Bio Informatics
9841788001
bioinfohod@gmail.com
8
RS008
Dr. P. Rajasulochana
Bio Informatics
9444222678
prs_nellore@yahoo.com
9
RS009
Dr. P. Kanagaraj
Bio Medical
9884014969
muthammal.kanagaraj@gmail.com
10
RS010
Dr. R. Vasuki
Bio Medical
98849 43139
rkaran02@gmail.com
11
RS011
Dr. F. Emerson Solomon
Bio Medical
9566070703
emerson_solomon@yahoo.com
12
RS012
Dr.R.Jaganathan
Bio Medical
9884994116
jaganpathu@yahoo.co.in
13
RS013
Dr. M. R. K. Rao
Bio Technology
9894994567
mrkrao1455@gmail.com
14
RS014
Dr. S. Anbuselvi
Bio Technology
9444258141
anbuselvichennai@yahoo.com
15
RS015
Dr. T. Jayalakshmi
Bio Technology
9940096229
Jayamaniraaja07@gmail.com
16
RS016
Dr. L. Jeyanthi Rebecca
Bio Technology
94446 49109
jeyanthirebecca@yahoo.com
17
RS017
Dr. S. Selva Kumar
Bio Technology
9840917984
selvakumar.bt@bharathuniv.ac.in
18
RS018
Dr. M. P. Chockalingam
Civil
9840193128
drmpck@yahoo.co.in
19
RS019
Dr. K. Ilayaraja
Civil
9941630119
ilayaraja.civil@bharathuniv.ac.in
20
RS020
Dr. A. Kumaravel
CSE
9176 248473
drkumaravel@gmail.com
21
RS021
Dr. C. Nalini
CSE
94442 91764
drnalinichidambaram@gmail.com
22
RS022
Dr. K.P. Kaliyamurthie
CSE
9941118486
kpkaliyamurthie@gmail.com
23
RS023
Dr. R. Udayakumar
CSE
9940159277
rsukumar2007@hotmail.com
24
RS024
Dr. V. Khanaa
CSE
9444999678
drvkannan62@yahoo.com
25
RS025
Dr. C.Rajabhushanam
CSE
9445159354
rajabhushanamc.cse@bharathuniv.ac.in
26
RS026
Dr.T.Krishnakumar
CSE
9941546335
drkk@bharathuniv.ac.in
27
RS027
Dr. S. Latha
E&I
9710337532
lathasubramaniyam100670@gmail.com
28
RS028
Dr. M. Sundararajan
ECE
9840352860
deanresearch@bharathuniv.ac.in
29
RS029
Dr. T. Muthamizhan
EEE
9941077477
muthamizhan@gmail.com
30
RS030
Dr.M.Sangeetha
ECE
9884221512
sang_gok@yahoo.com
31
RS031
Dr.J.Shanmugm
EEE/EI
9444076161
jshanmugam@yahoo.com
32
RS032
Dr. T. Saravanan
ETE
9884232271
pci_saravanan@yahoo.co.in
33
RS033
Dr. A. Muthukumaravel
MCA
9500137273
muthu14673@gmail.com
34
RS034
Dr. R. Raja
Mechanical
9840222479
rraja1966@rediffmail.com
35
RS035
Dr.P.Naveenchandran
Mechanical
9597095131
asiriyan@gmail.com
36
RS036
Dr. V.Srinivasan
Mechanical
9381031956
srinivasan_v9669@yahoo.co.in
37
RS037
Dr. P. Sengottuvel
Mechatronics
9444283160
dr.p.sengottuvel@gmail.com
38
RS038
Dr. S. Praveen kumar
MBA
9840051344
professorpraveen@yahoo.co.in
39
RS039
Dr. G. Brindha
MBA
9940195858
bkk28@yahoo.co.in
40
RS040
Dr. Venkata rama raju
MBA
9840371513
prof.dvraju@gmail.com
41
RS041
Dr. S.Fabiolya kavitha
MBA
9865225114
fabiyolakavitha@gmail.com
42
RS042
Dr. S.Rabiyathul basariya
MBA
9894669386
rabiya_s08@yahoo.com
43
RS043
Dr.R. Kausalya
MBA
9444034390
r.kausalya@gmail.com
44
RS044
Dr. N.Ramya
S&H (Maths)
9710602510
ramya.maths@bharathuniv.ac.in
45
RS045
Dr. R. Sreelatha
S&H (Physics)
9840531871
sreelatha.phy@bharathuniv.ac.in
46
RS046
Dr. V.Krishnasamy
S&H (Chemistry)
9600179042
nadippiii@yahoo.com
47
RS047
Dr. A. Manikandan
S&H(Chemistry)
9884354800
manikandana.che@bharathuniv.ac.in
48
RS048
Dr. R. Narendar
S&H(Chemistry)
9994898777
rnarendar85@gmail.com
49
RS049
Dr. P. Paulraj
S&H(Chemistry)
9841963121
pjpaulraj07@gmail.com
50
RS050
Dr. K. Rajendran
S&H(Chemistry)
9884126287
rajendran1317@gmail.com
51
RS051
Dr. V.Manimozhi
S&H(English)
97904898241
manimozhi.eng@bharathuniv.ac.in
52
RS052
Dr.M.Chitrakannu
S&H(Tamil)
9841453982
drchitrakannu77@gmail.com
53
RS053
Dr. R. Chidambaram
Medical (Radiology)
9444687142
rchidrambaram@gmail.com
54
RS054
Dr. B Rajesh
Medical (Anatomy)
9345575143
anat_rajesh@rediffmail.com
55
RS055
Dr. K. Prabhu
Medical (Anatomy)
9841171185
prbabu75@gmail.com
56
RS056
Dr. WMS. Johnson
Medical (Anatomy)
9841201965
profjohnson@bharathuniv.ac.in
57
RS057
Dr. Jacinta Antony
Medical (Anatomy)
9840236132
antonyraj@vsnl.com
58
RS058
Dr. Vathsala Venkatesan
Medical (Anatomy)
9840425273
vetsala_iyer@yahoo.com
59
RS059
Dr.G.Sumathy
Medical (Anatomy)
9962013118
sumathyravi93@gmail.com
60
RS060
Dr. V. Ramesh
Medical (Bio Chemistry)
8489180081
kadsramesh@gmail.com
61
RS061
Dr. G. Bupesh
Medical (Bio Chemistry)
8012405965
bupeshgiri@gmail.com
62
RS062
Dr. R. Srikumar
Medical (Micro Biology)
9442500300
rsrikumar_2003@yahoo.co.in
63
RS063
Dr. M.Eluamalai
Medical (Micro Biology)
9940243925
drelumalai7@gmail.com
64
RS064
Dr. S.Jaikumar
Medical (Micro Biology)
9842313140
jaipharma2007@gmail.com
65
RS065
Dr.V.Srinivasulu Reddy
Medical (Micro Biology)
8220863635
vallapusreeni@yahoo.co.in
66
RS066
Dr. Chitralekha Saikumar
Medical (Micro Biology)
044-23813962
chitralekhasaikumar@gmail.com
67
RS067
Dr. Beema Rao
Medical (Pathology)
68
RS068
Dr. M. Muniappan
Medical (Pharmacology)
9444151662
mmuniappan@yahoo.com
69
RS069
Dr. N. S. Muthiah
Medical (Pharmacology)
9841037533
nsmhealingtoch@gmail.com
70
RS070
Dr. E. Manikandan
Medical (Physics)
9884751467
mani.physics@gmail.com
71
RS071
Dr. E. Prabhakar Reddy
Medical (Bio Chemistry)
9159186879
drpebyreddy@yahoo.com
72
RS072
Dr. R. Vijayakumar
Medical (Physiology)
9445383846
sivanviji@gmail.com
73
RS073
Dr. A. Julius
Dental
9840409612
juliusamaldas@yahoo.co.in
74
RS074
Dr. S. Ragavendra Jayesh
Dental
044 - 2246 1883
sbdchcprincipaloffice@gmail.com
75
RS075
Dr. S. Bhuminathan
Dental
9500109985
bhumi.sbdch@gmail.com
76
RS076
Dr. K.Mahalakshmi
Dental
9444184403
kmag_1985@yahoo.co.in
77
RS077
Dr. Mensudar
Dental
9841073830
dr_r_mensudar@hotmail.com
78
RS078
Dr. Padmavathy
Dental
9884164212
padmabakianath@yahoo.co.in
79
RS079
Dr.K.Thanigai Arul
Medical(Physics)
9791816587
thanigaiarul.k@gmail.com
80
RS080
Dr.G.Balakrishnan
Physics
9788269206
balaphysics76@gmail.com
81
RS081
Dr.P.Sumathi
Mathematics
9841583992
psumathi16@rediffmail.com
82
RS082
Dr.Pammy Sinha
Medical (Pathology)
9003656209
drpsinha@hotmail.com
83
RS083
Dr.S.Nambi
Medical (Psychiatry)
9444018671
siva.nambi@gmail.com
84
RS084
Dr.E.Chandraselvi
Medical (Physiology)
9444348291
dr.chandraselvi@gmail.com
85
RS085
Dr.S.J.Mohan
Civil
9444642646
mohansjm@yahoo.com
86
RS086
Dr.M.Sudhahar
Commerce
9751573723
sudhaharbu@gmail.com
87
RS087
Dr.A.Subramanian
English
9444842154
manighi@yahoo.co.in
88
RS088
Dr.S.Gajendraraj
LAW
9444007761
gajendraraj.s@gmail.com
89
RS089 Dr.R.Venkatesh Babu Mechanical 9962598499 rvbaboo76@gmail.com
90
RS090 Dr.W.S.Manjula Dental 9840095590 drmjula@gmail.com
91
RS091 Dr.M.Sundararaj Aeronautical 9840844425 sundar.sonic@yahoo.com
Bharath Institute of Science and Technology
Sree Balaji Medical College and Hospital
Balaji Diabetes and Obesity
Research Center
(BALDORC) – Diabetology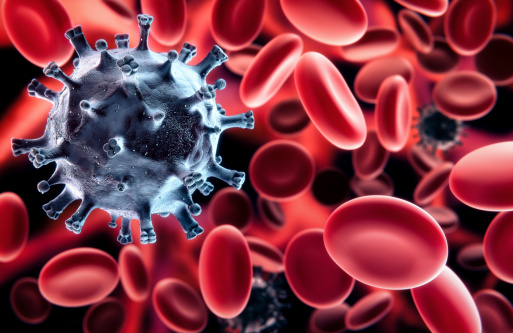 Harrisons Medical
Research Center
(HMRC) – General Medicine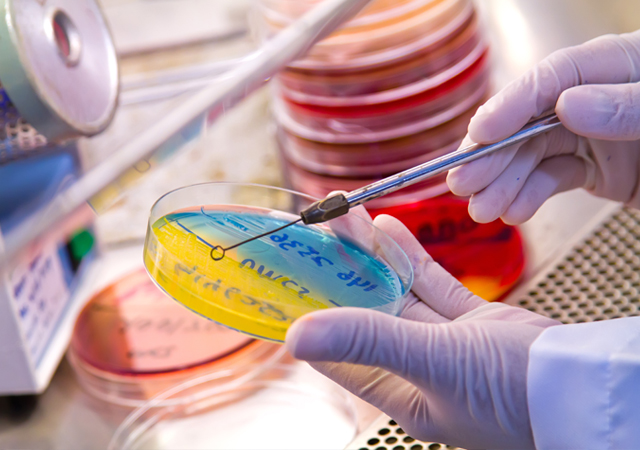 Viral Genome Research Center
(VGRC) – Microbiology
Sri Lakshmi Narayana Institute of Medical Sciences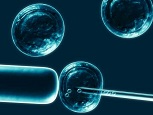 Centre of Excellence for Autologus
Immune Enhancement Therapy &
Stem Cell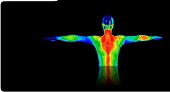 Research Centre of Excellence for
Advanced Imaging by Thermography
Sree Balaji Dental College and Hospital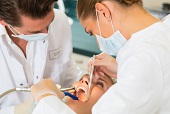 Centre of Excellence for Oral
Cancer Prevention Awareness
and Research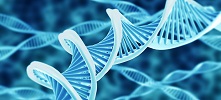 Research Centre in Medical Human
Genetics
Bharath University had won international robotics Championship for 3 Consecutive years
Winner of World Championship in Robotics Engineering-2011 out of 125 participating countries, at Istanbul, Turkey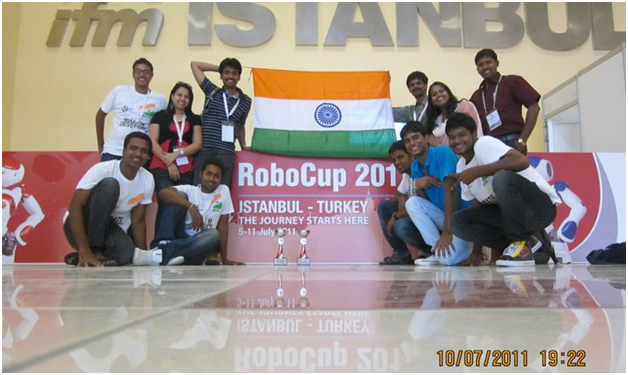 Students in Research
Sl.No
Award Name
Country
Year
1
AUTCUP
Tehran , Iran
2010
2
Innovation Award
(Organised by Edu studio - 2011)
Nanyang Technological University ,Singapore
2011
3
World Championship in Robotics Engg
Istanbul, Turkey
2011
4
"Original Creation of Robot Truck"
Singapore
2012
5
Second place - Robot Soccer Creation
Oasis, Singapore
2012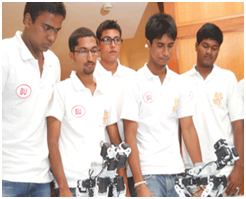 Robo Soccer winner Nanyang
Singapore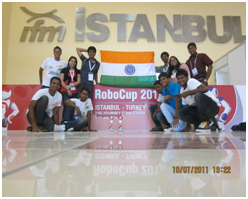 World Robotics Championship
Istanbul,Turkey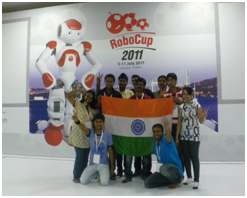 Robo Cup winner Nanyang
Singapore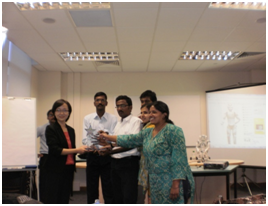 Innovation award Singapore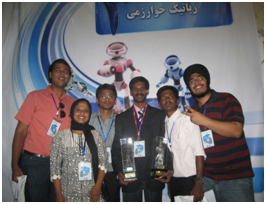 Student Winners of AUT Cup
2012,Tehran Iran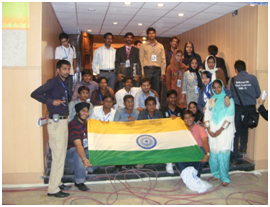 World Robotruck winners
National Research Award in the field of Clinical Genetics 2009, Delhi, Awarded to Dr.C.Deepak ,By Indian Orthodontic Society
Best Researcher Award-2010 by Indian Society for Dental Research in the field of Periodontology, Chennai, India
Best Research award in Periodontology, Awarded for Dr.Anitha by Indian society for Dental Research 2010
Ms.Anitha Ajith of Industrial Bio technology got the Young Scientist award in the year 2011 from Govt. Of India.
Best Preventive Orthodontic research award, Awarded for Dr.M.S.Kannan by Indian Orthodontic Society 2012
National level Achievement award received by Prof.Ilavazhagan, Dept. of Chemistry from APJ Abdul Kalam, 2009  for excellence in teaching
Dr Bhuminathan  received Indian society for dental research  award of research fellow in the year 2013 for his work on Diabetes and Oral Disease
Identification of Gene Mutation in Oral Diseases published in European Journal of Dentistry 2014 and Asian Pacific Journal of Cancer Prevention 2013,14.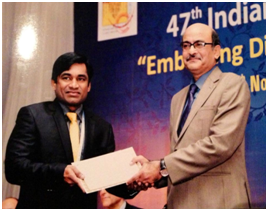 Dr.Kannan, receiving the best
researcher award from DCI
President, yr 2012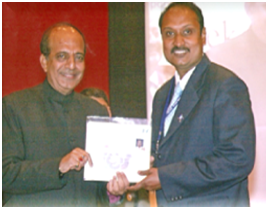 Dr.Deepak, receiving the best
researcher award from
Honble minister, Dinesh
Trivedi, yr 2010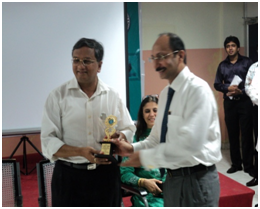 Dr.Selvakumar, receiving the best
researcher award Indian society for
dental research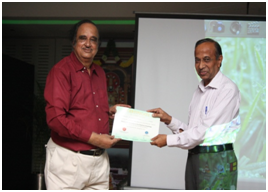 Dr.Gnana Sundaram being
honored for
research promotion by IAOMR,
2012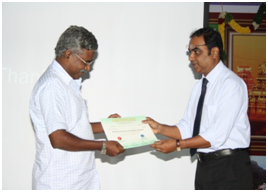 Prof Padmanbhan being
honored for research promotion
by Delta Company Inc.,2010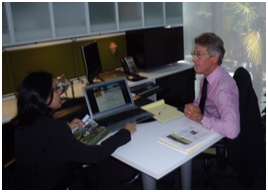 Dr.Raj ni, Invited to Birmingham to
guide researchers of their house,
2011
Call for Oriented Research & Technology Development Proposals on "Materials for Energy Storage" (MES) - 2017
Agency Name: DST
Last Date for proposal Submission: 15 April 2017
More details on : http://dst.gov.in/sites/default/files/MES-2017.pdf
Call for Proposals under GACD Banner on "Implementation Research in Mental Health"
Agency Name: ICMR
Last Date for proposal Submission: 11 April 2017
More details on : http://www.icmr.nic.in/icmrnews/GACD-Call%20for%20Proposal.pdf
Call for Proposals Indo-Norwegian Co-operation on Antimicrobial resistance
Agency Name: ICMR, New Delhi
Last Date for proposal Submission: 26 April 2017
More details on : http://www.icmr.nic.in/icmrnews/ICMR-RCN%20call%20text.pdf
Call for Proposals to work on Core samples
Agency Name: Ministry of Earth Sciences, Government of India,
Last Date for proposal Submission: 30 September 2017
More details on : http://www.moes.gov.in/writereaddata/files/Call_for_proposals-MoES_website_0.pdf